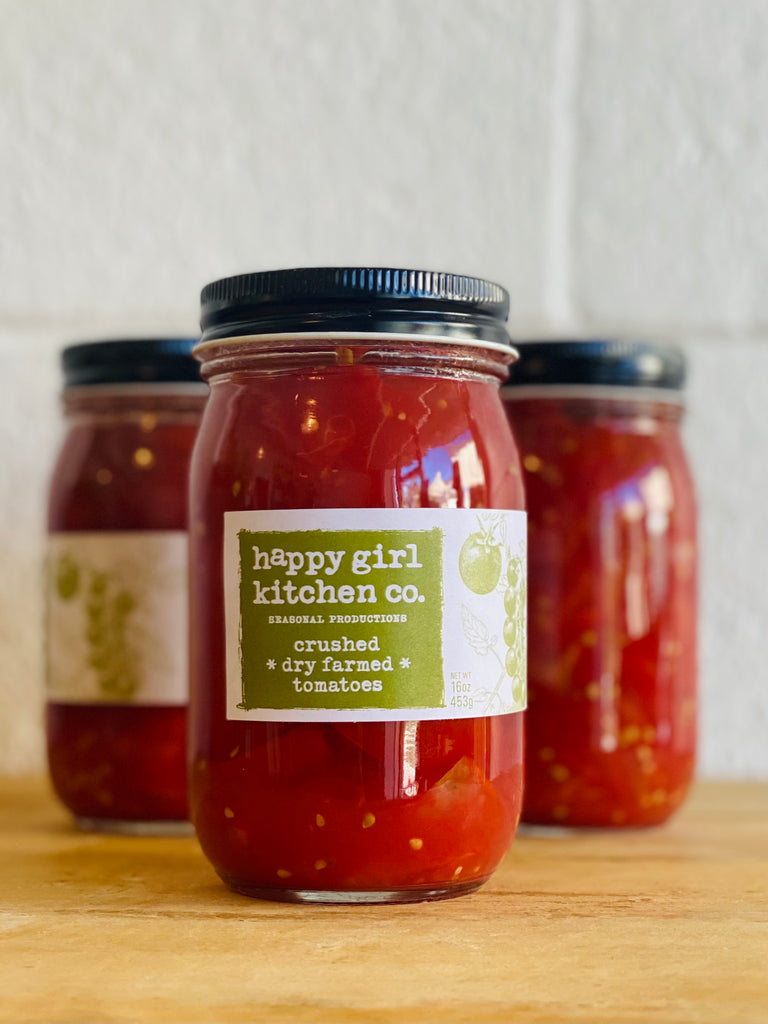 Crushed Dry Farmed Tomatoes
These are the most used preserves in our cupboard. The dry farmed tomatoes are grown with very little water just as they are seedlings and then they are cut off of irrigation so that their roots grow deep to tap into the ground water. The tomatoes that are grown this way are INTENSE in flavor and always amazing. Here, we preserve them simply in their own juices and a pinch of sea salt to leave the rest up to your imagination and needs. We use them to make soup, stews, pizza and marinara sauce. You will be delighted! Stock up as these are a necessary ingredient in anyone's pantry! 
Ingredients:  
dry-farmed tomatoes,* sea salt.
*certified organic
---
Share this Product
---
More from this collection